SAY Detroit and Say Something Amazing!
---
Forgive us, we've become a bit obsessed with keeping count: 15 years of SAY Detroit history, a decade of all-day radio (and video) for better days in Detroit that has raised over $8.5 million. You've been a kind audience to join in the countdown to the 10th Annual SAY Detroit Radiothon on December 9th, but today, let's look back at the last 135 hours of broadcasts to present the top 10 moments from the annual extravaganza!
10. When the lights went out!
In the early afternoon in 2013, a power outage at the Somerset Collection temporarily paused the broadcast in just its second year. Luckily, there were backup generators. The show must go on! And it was a great one – you can watch the highlights on YouTube here.
9. The first, but not the last, year we trended
It seems silly to note, but #SAYDetroit trended on Twitter in 2015. It meant that Detroit decided to, literally, "SAY Detroit" online!
8. Broken records
Speaking of trend lines, the first record broken was in year three, when your donations *doubled* the prior event's tote board total. That record was smashed the following year in 2015, when the total passed the $1 million mark. We celebrate these numbers because they are testaments to how generous the people who love Detroit are (that's you!)
7. The year it — and the world — went digital
While out-of-state guests join in by phone or video chat every year, 2020 was the first time the Radiothon used a new platform that allowed more guests by video and at the same time, like this fun moment between old friends Katie Couric, Bernie Smilovitz and Carmen Harlan.
6. Songwriting on demand by John Pizzarelli
Each year the renowned jazz musician, and radiothon's musical emcee, writes song parodies on the fly for many celebrity guests, none more so than Hugh Jackman. Listen to a compilation here.

Celebrating the global day of giving? Please consider an early gift to the SAY Detroit Radiothon now. Click here
5. Spontaneous talent
The guests are talented in their fields, but it's always a delight to see it on display. Evrod Cassimy — morning anchor for Local 4 News and a recording artist — treated the audience to a beautiful rendition of "The First Noel" in 2019.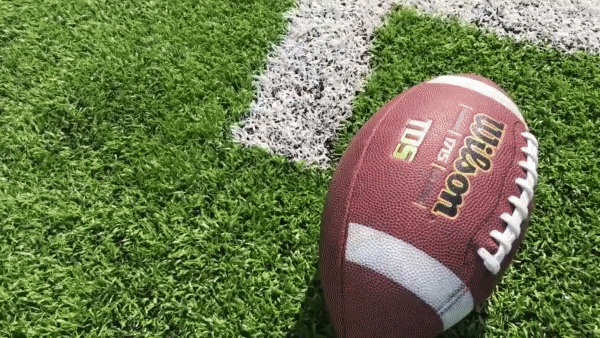 4. The chance to be a sports star
It's hard to pick just one auction item that brings some excited and fevered bidding, like an all-expenses paid trip to LA to see the Dr. Phil Show or to a trip to NYC for lunch with Jane Pauley. However, the chance to catch a pass from former Detroit Lions quarterback Matthew Stafford on film was a donor favorite in recent years.
3. The very first radiothon
Held 3,300 days before the 10th, the day raised $401,000 and set the blueprint for the decade that's followed. SAY Detroit is so grateful to the volunteers, guests, and donors that made it a success!
2. Home "giveaways"
There is so much joy to be found throughout the 15-hour show, but perhaps none more than during the presentations to Working Homes / Working Families recipients.
Just watch one daughter's unbridled excitement upon seeing her own room for the first time, and learn how the Spencer family's ties to SAY Detroit extend beyond this one program.
1. The distribution ceremonies
Every March, a small conference room in the Fisher Building in downtown Detroit excitedly fills with folks whose work in the community changes lives, and even saves them.
They are representatives from SAY Detroit's programs and local partners that help families without homes, provide health care for those who can't afford it, give students without opportunity scholarships and a safe place to learn, and offer a hand up to veterans ready for the next step.
They are there to collect a share of the funds raised during the annual radiothon the previous December. And it's the happiest day of the year.
Last year's presentation was digital, and you can watch it in full.
When: 6AM – 9PM
Where: WJR 760 AM and
mitchalbomradiothon.com
Who: You and viewers and listeners around the world who love Detroit
How: Watch/listen, bid on auctions, buy signed memorabilia, and donate. Spread the word with #SAYDetroit
Ready Now?
Your gift today will be recognized in the official radiothon tote board!