EAT Detroit is back!
August 3rd. Tickets on sale Monday, June 20th.
Returning (finally!) for its second year, EAT Detroit showcases our city's diverse culinary scene with a one-of-a-kind experience benefitting our most underserved citizens, all in one night. Enjoy the chef's featured dishes and craft drinks, as well as live musical entertainment, and help the initiatives of SAY Detroit that provide housing, food, medical care, education, and more to Detroiters in need at any age.
Interested in volunteering? Sign up to volunteer here.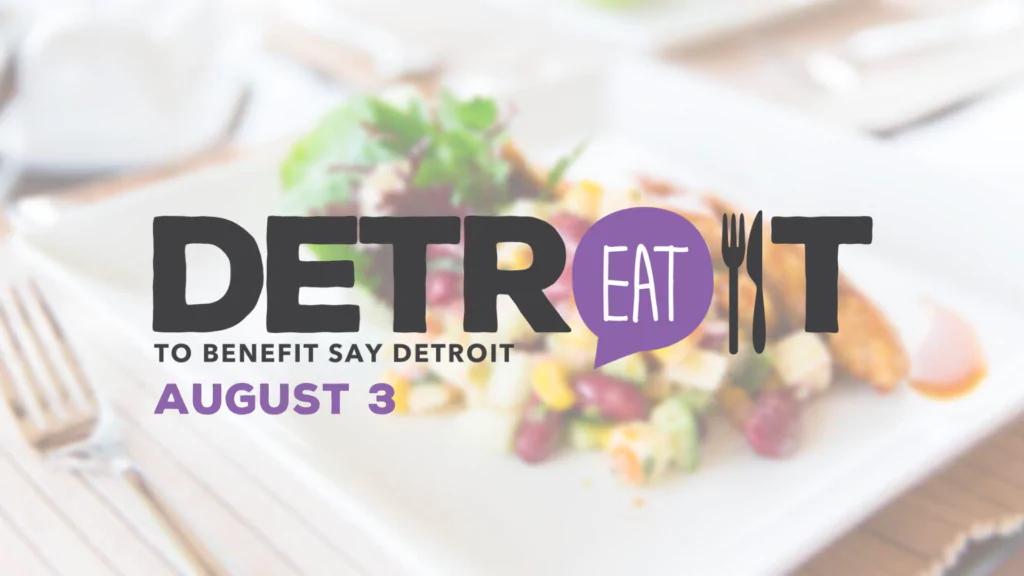 A Time to Help partners with Focus: HOPE

SAY Detroit is proud to organize volunteers to help Detroiters through A Time To Help. On Saturday, June 11, 30 volunteers descended on Focus: HOPE to help organize food packages for seniors. In total, 17 pallets with 935 boxes of dry goods were assembled. Thank you to our onsite volunteers and to our donors who make all of this work possible!
World Bicycle Day
Friday, June 3 was World Bicycle Day! SAY Detroit celebrated by distributing restored bikes from our Mi-Cycle program to students, families, and faculty from The School at Marygrove. Thank you to everyone who donated "wheels" via The Somerset Collection. The bikes were cleaned, tuned, re-tubed, re-tired and restored by Chuck Nagy, Director of Mi-Cycle and founder of Heavy Pedalz!
Reading at SAY Detroit

Students at SAY Play wrapped up their school year earlier this month. As you know, SAY Play focuses on developing strong readers. We are happy to share our students' favorite books from the 2021-2022 school year. Our students, ranging from 8 to 18, are reading titles such as "The New Kid" by Jerry Craft and "Lyddie" by Katherine Paterson. If you are looking to add to your summer reading list, check out the complete list!
SAY Detroit in the news
in the Free Press
on Live in the D