At SAY Play it is all about the Next Day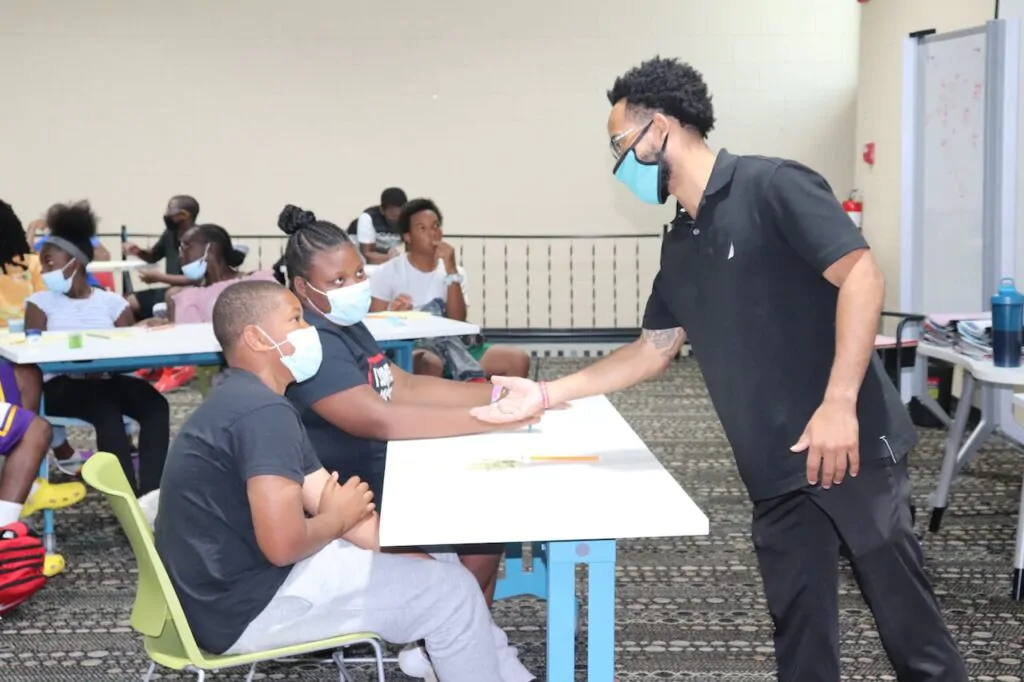 What happens when the final school bell rings? At the SAY Detroit Play Center (SAY Play), we help prepare students for the Next Day of school. SAY Play uses the program Next Day to provide 75-minutes of one-on-one and small-group tutoring for all students reading below grade level, as well as general homework help. The 75-minutes of directed study must be completed before students can join in other activities such as basketball, art, robotics, music, and more.
Student Highlight

Devon Rodriguez-Ford is a 14-year-old enrolled at SAY Play and his favorite part of the tutoring program? Completing his assignments for the next day of school and then enjoying a safe and fun environment to play sports with his friends. Rodriguez-Ford shared that the Next Day program has given him extra confidence to be more outspoken in his 8th grade classes at the Cornerstone Jefferson-Douglas Academy. He raises his hand more frequently and knows his answers are a valuable contribution to the class discussion.

For us at SAY Play, it is all about the people. Rodriguez-Ford has created friendships with his tutors and peers. Believe it or not, his favorite teacher is Mr. Austin, who helps Rodriguez-Ford with math – his least favorite subject. Rodriguez-Ford has also grown close with his mentor, Damani Hicks. Hicks is close in age to Rodriguez-Ford and offers relatable insight.
Rodriguez-Ford plans to attend Martin Luther King High School in the fall. When asked to finish the sentence "When I grow up I want to" he responded "I want to be successful in life. Doing and working as much as I can. I don't just want to focus on one thing. I want to expand past my limitations."
SAY Detroit Celebrates 16 Years
It all started with a football game. And a strategy to limit the visibility of Detroit's homeless population as the city prepared for the pomp and circumstance associated with Super Bowl XL at Ford Field.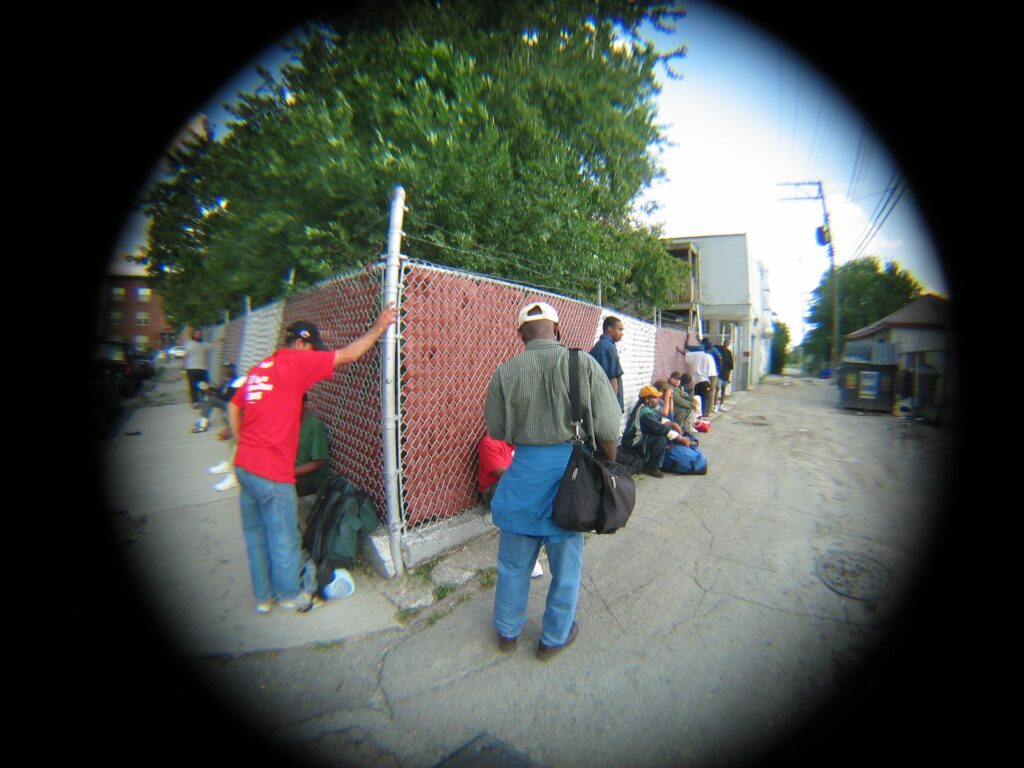 Mitch Albom penned a series of articles focused on increasing services to our city's homeless population, and from those articles came SAY Detroit.
This year, 2022, SAY Detroit celebrates 16 years of working in our city's neighborhoods, providing opportunities where there are none, and lifting our neediest when they stumble.
As we celebrate this milestone, we want to thank our donors and volunteers. Without you, the many great things we do would not be a reality.
Providing opportunities by providing a ride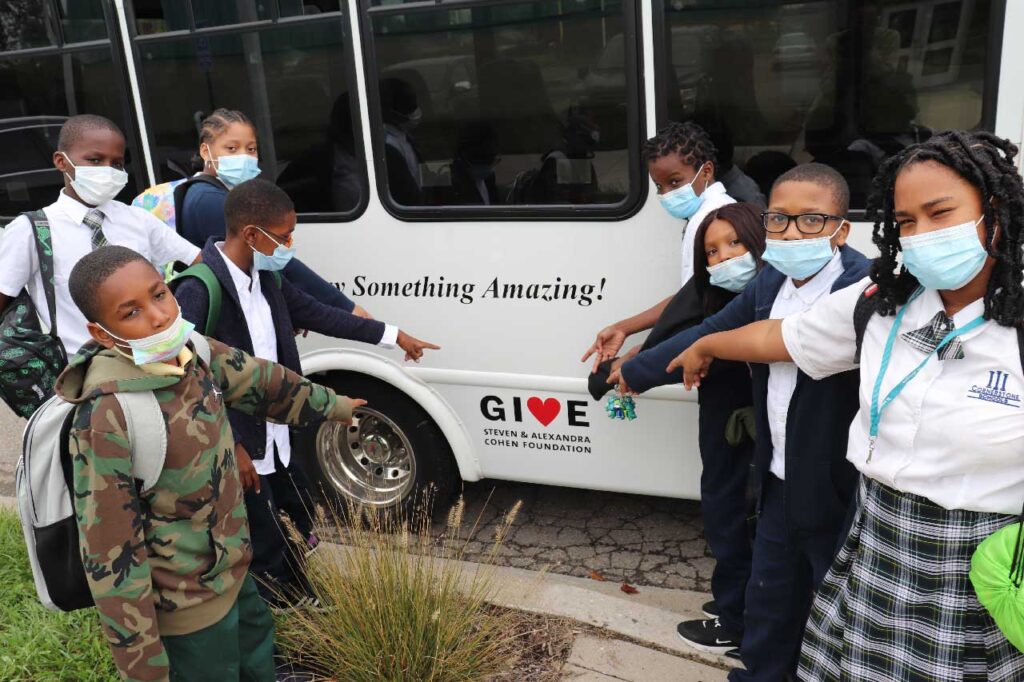 An obstacle for many students enrolled at SAY Play is how to get to the Center after school. We are thankful to the Steven & Alexandra Cohen Foundation, which once again is providing grant funding in 2022 to maintain our fleet of six shuttles as SAY Detroit's Transportation Partner. Providing transportation is the road map for increasing access to after-school education and enrichment.
March Madness, Brown Bag Popcorn & SAY Detroit

Brown Bag Popcorn is offering an early-bird special 15% off any bucket of fresh hand-made popcorn to SAY Detroit donors and volunteers now through February 28. With March Madness upon us, fill out your bracket and get ready to watch your favorite team with your favorite popcorn! Brown Bag Popcorn profits go directly to SAY Detroit! Visit brownbagpopcorn.com and order today with secret coupon code SAYDETROIT !