"We know a huge problem in Detroit is that kids have too few places to play or study after school. This is a reason they fall behind in academics and sometimes get in trouble. We also know that for both boys and girls, there are few motivational tools better than a good gym, workout rooms and playing fields–plus the chance to meet big time athletes."
—Mitch Albom
"This is a tremendous opportunity to impact our city's young people, and make a change for the better, in their educational experience, best preparing them for college, jobs and whatever else lies ahead in their future."
—Matthew Stafford
"Thanks to this partnership, and with the support of the surrounding Community, young people in Detroit will have a place to learn and play that is beyond anything our city has had before."
—Detroit Mayor Mike Duggan
"This is a quality of life issue for us. It gives our kids a safe and healthy place to play in our neighborhood."
—Karen Washington, Board Chair, We Care about Van Dyke/7 Mile
Help build the Kelly and Matthew Stafford & Friends Educational Center
At SAY Detroit Play Center at Lipke Park, after-school students commit to earning a 3.0 GPA and enjoy first-rate academic, athletic & arts programs in partnership with Detroit's major sports teams.
Since opening its doors in 2015, SAY Play is revitalizing and empowering one of Detroit's most-challenged and underserved neighborhoods.
Situated on nearly 15 acres in the Osborn community in northeast Detroit, the facility was formerly an abandoned City of Detroit recreation center until it was targeted by SAY Detroit to become a motivational learning center for Detroit youth with academics as its cornerstone.
Summer Camp is Back!
Our free camp offers education, enrichment, and loads of fun from July 6 – August 12.
Grace Unmasked
A digital "book" from the SAY Detroit Play Center's 2020 Summer Program written by the students, educators, and staff Creative Collection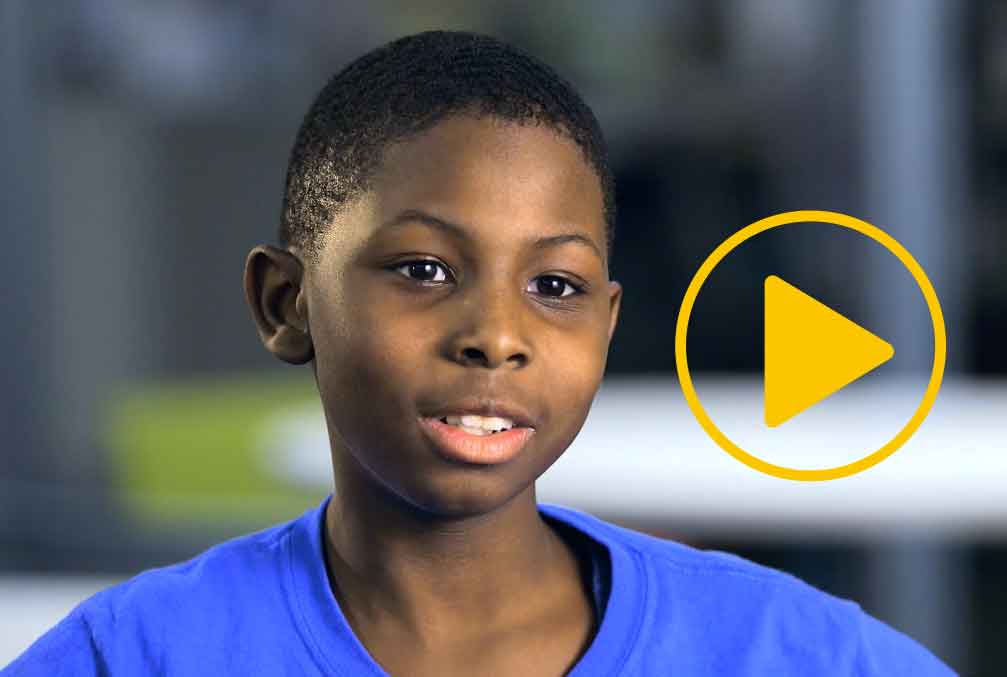 Academic Facilities
A 7,500 square-foot digital learning and tutoring center, equipped with latest computer tech and science lab (The D.E.E.P.). Dow's STEM Ambassadors program and Cooper Standard's STEM Accelerator program offer tutoring, science demonstrations, and career information.
FIRST Lego Robotics room
Recording Studio (through Notes for Notes National Program) to develop music talent
Individual study rooms
Library
Sports Facilities
State-of-art football field and indoor practice facility by the Matthew Stafford's Score 7 Foundation
Fully-equipped baseball field (stands and scoreboards)
Full-sized soccer field & lacrosse field
Detroit Pistons basketball court,r dance studio, workout room
Outdoor athletic fields, when not in use for programmed activities, will be available for use to the general public
The Problem
Due to budget cuts, Detroit has had to close nearly all of its recreation centers, leaving its children with few options after school
Also due to budget cuts, Detroit Public Schools has eliminated a huge number of once-traditional afterschool activities, leaving students with few options
Research shows that from third grade to high school graduation, time spent after school doing homework, improving academics and growing socially are harbingers of college and career success. Those harbingers are shockingly scarce right now in the city of Detroit
Our Goals
Increase academic performance, attendance and graduation rates, by offering sports as reward for study
Increase job-readiness by working with students on social, self-esteem and professional presentation skills
Increase community engagement through a multi-purpose recreational facility
Save a neighborhood from an abandoned, blighted building
Provide a safe, well-lit, state-of-the-art learning center for homework in the after school and early evening hours
Engage Detroit kids with one-on-one tutoring unavailable in school system
The Solution
Create a first-class multipurpose facility that serves the academic, social and physical fitness needs of underserved youth – and provides a positive after-school, weekend and summer destination
Offer top athletic facilities and engagement with pro athletes to young people ages 8 to 18 willing to maintain a GPA and school attendance that bolsters their chances at graduation, college and employment opportunities
Partner with professional sports teams and high-profile personalities, the Center will work with local school systems to identify kids needing help and monitor their success
We gratefully acknowledge the support of