A free clinic, we provide examinations, maintenance and preventive healthcare for underinsured women and men. Open weekdays, it utilizes a staff of physicians and nurse practitioners, many of whom volunteer their time, in the areas of: gynecology, internal medicine, podiatry, physical therapy, health coaching, and nutrition.
Originally launched in December of 2008 by SAY Detroit and the Detroit Rescue Mission Ministries as the nation's first free medical clinic devoted to homeless children and their mothers, the clinic has expanded its reach to adult patients with limited income, in transitional housing and employment situations, and who are homeless. Accepting patients from all over the Detroit area, the clinic averages more than 4,000 patient visits annually.
COVID-19 TESTING
COVID-19 diagnostic testing is now available  for adults aged 18 and over, by appointment on Thursdays. Please call (313) 758-6100 to schedule. 
Click here to learn how to prepare for your test and what to expect.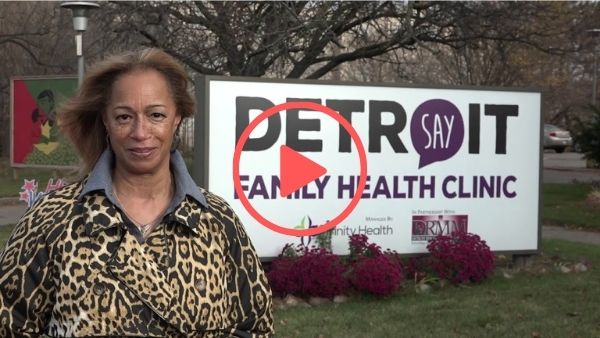 Volunteers
We are always in need of medical and administrative staff help. Please
click here
to fill out a volunteer application.
Partners
The clinic works collaboratively with William Beaumont Hospital in Royal Oak and its specialty physicians. It also partners with Karmanos Cancer Institute; Team Mental Health; Wayne State; HIV and STD Testing Grant in Detroit, and St. John Providence/The Anthony L. Soave Family Mobile Mammography.
Corporation sponsorship in fundraising, the donation of equipment and supplies, or coordinating volunteer events for facility and personnel needs is welcome. Please contact SAY Detroit if your organization is interested in partnering with the clinic.
Schedule Your COVID-19 Vaccine Appointment
Call (313) 758 – 6100
Patients 18 years of age or older are eligible.
Please arrive on time, not early or late, for your vaccination.
Please wear clothing that allows easy access to your upper arm.
Please be prepared to wait at the Clinic for 15 minutes after your vaccination for observation.
If no appointments are available, our partner Trinity Health, may have availability within its network at the following locations:
Cabrini Clinic
1234 Porter | Detroit, Michigan 48226-2407
Wednesdays: 10:30am – 3:00pm
Call for appointment: (313) 961-7863
Mercy Primary Care Center
5555 Conner St #2691 | Detroit, MI 48213
Wednesdays: 9:00am – 4:00pm
Call for appointment: (313) 692-8400
COVID-19 TESTING
COVID-19 diagnostic testing is now available by appointment on Thursdays at the SAY Detroit Family Health Clinic (211 Glendale Ave, Highland Park. Please call (313) 758-6100 to make an appointment.
How do I qualify for a test?
Testing is available for adults aged 18 and over who display symptoms. Clinic staff will screen patients upon arrival to determine if testing is appropriate.
How do I prepare for a test?
Identification / Contact Information
Please bring with you a state ID or city of Detroit ID. Please bring your mobile phone or have a telephone number to provide to staff if you do not have your own so you can be contacted with results or other necessary follow up.
Personal Protective Wear
To help protect yourself and medical personnel, please arrive wearing a mask or other face covering such as a scarf or bandana covering your mouth and nose. If you access the testing in a vehicle, ALL occupants must be wearing a mask as well. If you do not arrive wearing a mask, a handmade mask from volunteers at the Hospital Mask Task Force! may be supplied to you.
When You Arrive
Waiting Areas
Waiting areas before and after testing procedure are designated by signs and bright orange cones. When you arrive by vehicle, please stay in your car with windows rolled up until you are directed to drive up and roll down windows by staff. If you approach on foot, please follow instructions provided by signs and staff regarding safe social distancing.
Testing Procedure
Before you receive a nasal swab test, you will be screened by staff who will take your temperature, measure your blood oxygen level, and discuss your symptoms. The procedure takes approximately 10 minutes to complete in full.
When do I get my results?
Results are available within 2 – 14 days. You will receive your results by telephone at the number you provided at the time of testing.
Please note we are not providing return to work letters at this time.
SERVICES
Hours: M – F, 9:00 AM – 4:00 PM
Exams for Colds, Flu & Ear Infections
Hypertension Screening & Treatment
Cholesterol Screening & Treatment
Diabetes Screening & Treatment
Laboratory Services
Gynecological & Breast Exams
Contraception
Mammograms (Mobile Unit by Appt.)
STD Testing
Health Education
Fitness Classes
Weight Loss Classes
Podiatry Services
A
female-focused,
monthly
support group to help women and moms connect and grow!
Next event: October 20 | 11:30 AM – 1:00 PM
Fall in Love With Your Health
Strategies to focus on a happier and healthier you!
Call 313-758-6100 or sign up here.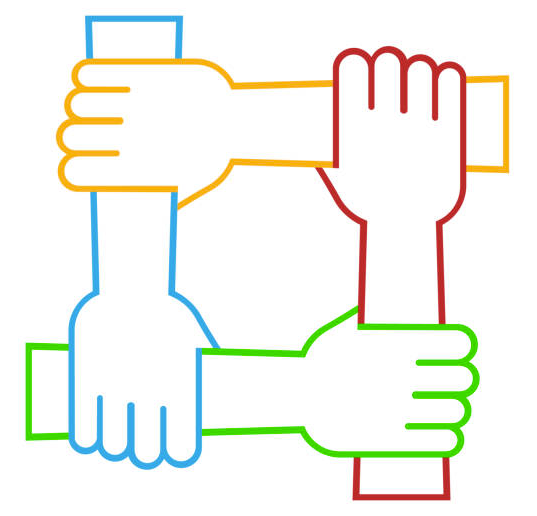 Independent non-profits in a Highland Park neighborhood are pooling their energies and talents to connect their efforts and those they serve, addressing a wide range of community needs through amplified outreach and a physical "pathway."
Providing fresh "Detroit Grown" vegetables for the homeless shelter kitchens of the Detroit Rescue Mission Ministries and others—free of charge—since 2012. Services to the community include:
Isla's Garden (236 Glendale), a self serve garden, fenced in and a very nice place for moms and kids (it has toys!)
Friday food giveaways located at the corner of Cortland and 3rd, from 10AM – 12PM. Staffed by our partners, the Wayne Metro Community Action Agency.
For home gardeners: free vegetable seed and seedlings, compost, raised beds, and support
The main production garden at 211 Glendale is not open to the public, but we have many volunteer opportunities. Stop by and help out!
The Avalon Village is a sustainable eco-village that is currently being built to transform one of the city's most blighted blocks into a safe, functional, and beautiful space for the entire community. The inspiration behind this transformative project is 2 year-old Jakobi RA, who was killed by a hit-and-run driver in 2007.
Our first installation, Jakobi RA Park, serves as a gathering place for celebrations, community service projects, activities and events throughout the year. Adjacent to Jakobi RA park is The Homework House, a renovated brick house where children will receive healthy meals and help with their homework. The house will also feature a computer lab and STEM lab, a kitchen, laundry and shower facilities, a recording studio, and comfortable places to study and learn. Outside, there will be tennis, volleyball and basketball courts and seating.
D2N supports these collaborative efforts, which has become an integrated learning opportunity for Wayne State University Master of Public Health students. In late 2019 the DMC Foundation generously awarded D2N a grant that serves to further strengthen these ties in Highland Park, a portion of which will fund a clinic health coach.
At this month's female-focused support group, women shared life stories and worked through an important topic that impacts all of us at some point: grief.