The Detroit Muscle Crew II is a volunteer group of skilled trades people who help refurbish houses and tackle other physical maintenance projects as we continue our commitment of improving the lives of Detroit's neediest citizens through
Working Homes/Working Families
,
S.A.Y. Detroit Play Center
, Bright Beginnings Child Development Center,
S.A.Y. Detroit Family Health Clinic
and other programs within S.A.Y. Detroit.
Learn about the first and international iteration of the group—Detroit Muscle Crew I—here.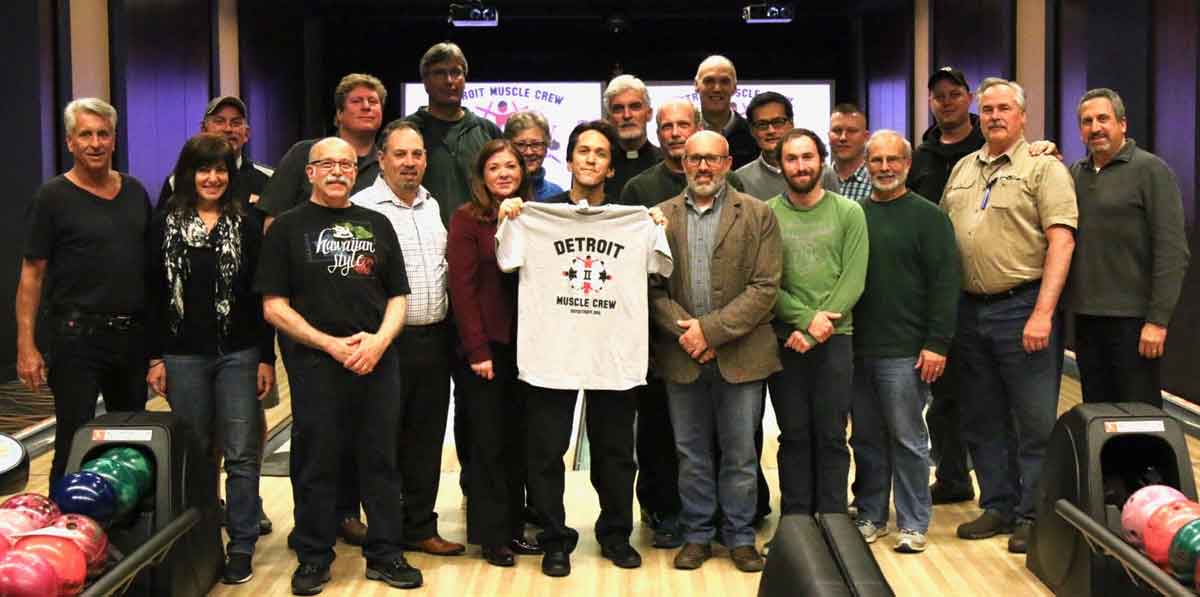 Not in Detroit?
You can still help.
Support Our Volunteers
A directory of crew members whose valued services are available for hire in Detroit.
Cathedral of St. Anthony – Food and Clothing Pantry
The church's pantry was the recipient of a $5,000 donation from A Hole in the Roof Foundation at the 2016 S.A.Y. Detroit Radiothon Fund Distribution event in March 2017. The Detroit Muscle Crew replaced its windows and doors.
The second annual Detroit Muscle Crew II Pizza Party and General Meeting was held on Monday night (April 23) at Emagine Entertainment in Royal Oak.  We are grateful to all DMC II attendees for sharing their ideas and offering support as we work towards another...
read more
What a way to start 2018: Approaching its second year, the Detroit Muscle Crew II is pleased to announce that seven new members have joined our team. Please welcome the following volunteers to our crew of dedicated skilled trades people and do-gooders: Ken Peterson,...
read more
Best New Years Idea? Sign Up to Help Others
Have you made a New Year's resolution? Did it include helping people in need? Have you made that resolution before, only to discover, halfway through the year, that you kind of missed the boat?
Well. I have a way around that – particularly if you are in the skilled trades fields, like plumbing, roofing, carpentry, masonry, electrical – or if you like to read and work with kids. I know it works.
Because I tried it before. … read more »