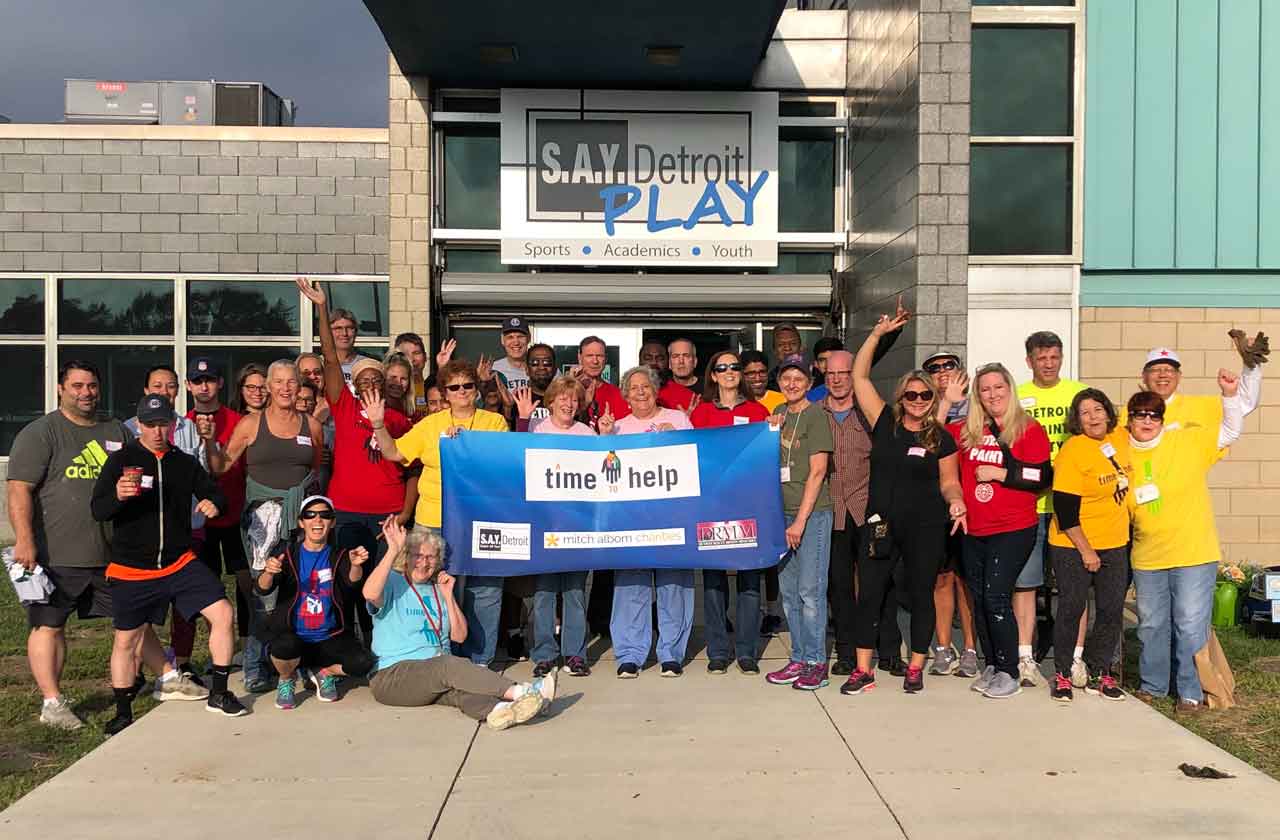 Grand Day At SAY Play For A Time to Help Volunteers
Volunteers from A Time to Help, SAY Detroit Muscle Crew, and Pastor Kevin Ramsby's group from Arise Church joined together to spruce up SAY Play before its opening next week.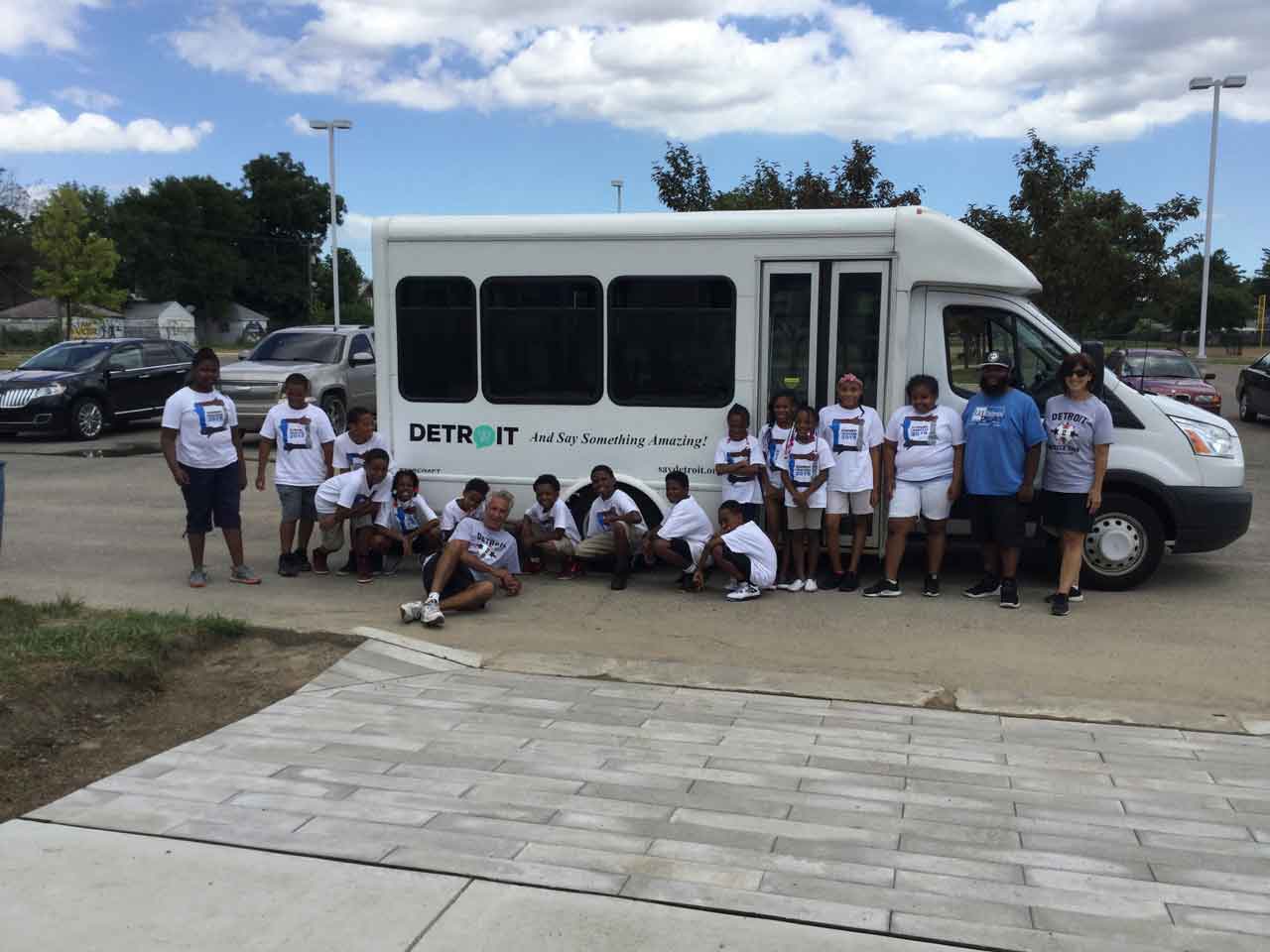 Riding with Pride and Muscle
Dennis and Tami Caren, owners of D&T Signs in Wyandotte, outfitted three vans used to transport SAY Play's children with signage that promotes the nonprofit's slogan
Albaugh Masonry Tackles Large Project at SAY Play Center
The job wasn't easy. But then, they rarely are when the work involves laboring outside each day, with temperatures soaring into the 90s – and with no relief in sight.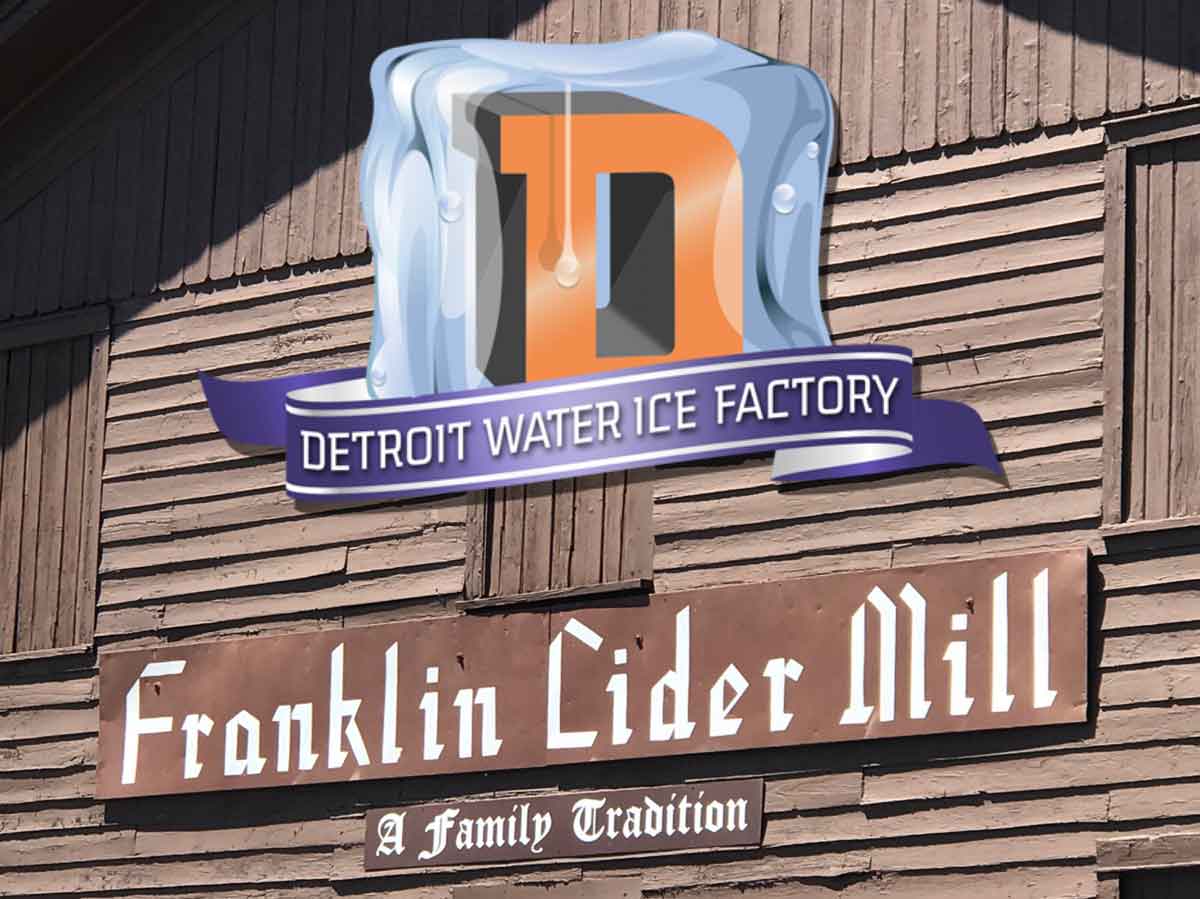 Wyandotte Sign Company Delivers for DWIF
Happy to help. Those words were music to S.A.Y. Detroit when Detroit Muscle Crew II members Tami and Dennis Caren of Wyandotte offered their services to make two of the signs that will soon be on display at the Franklin Cider Mill — home of the Detroit Water Ice Factory's seasonal pop-up store, which opens […]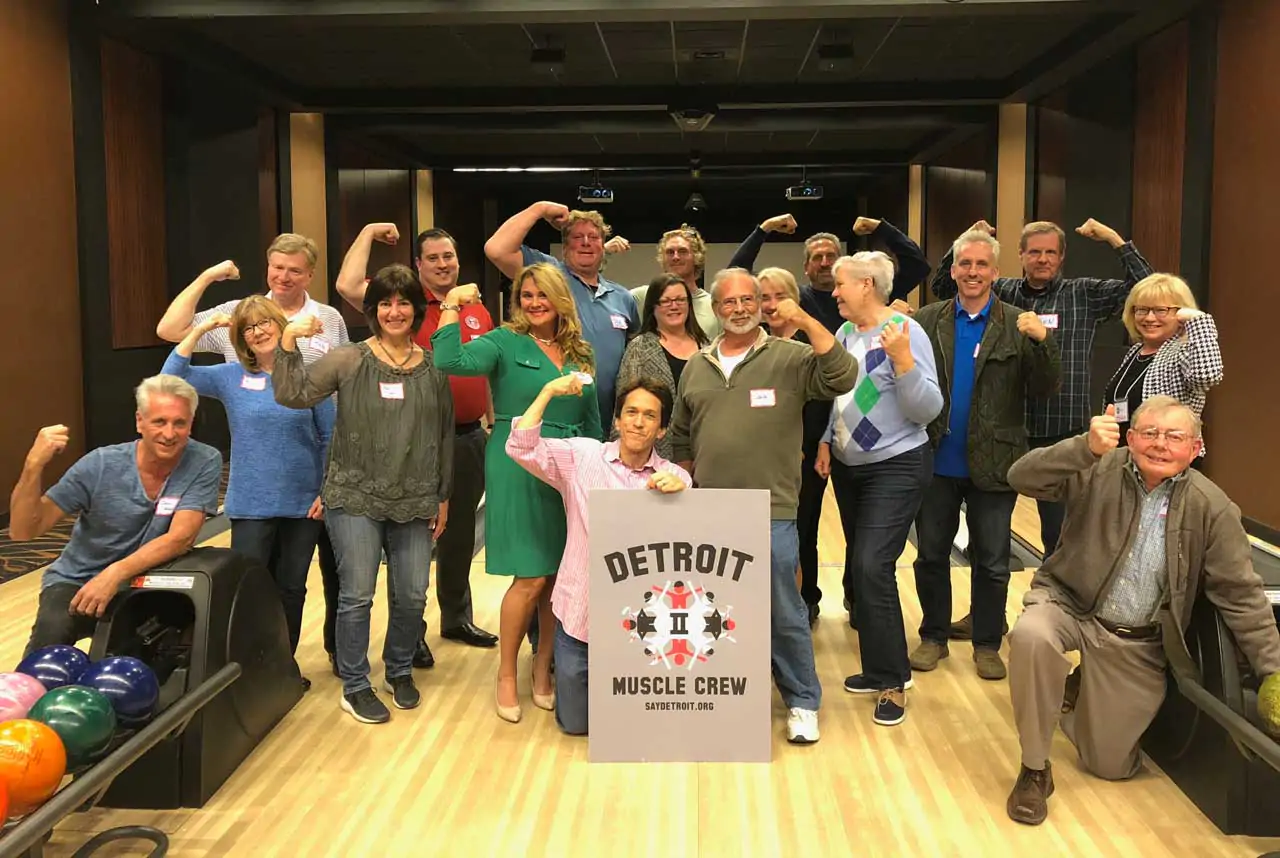 Pizza Party and 2018 Planning: What's Coming for DMC II // UPDATE
We are grateful to all DMC II attendees for sharing their ideas and offering support as we work towards another successful year of giving to help Detroit's neediest citizens after our rookie season in 2017.
Muscle Crew II Adds Volunteers, Now More Than 40 Strong
What a way to start 2018: Approaching its second year, the Detroit Muscle Crew II is pleased to announce that seven new members have joined our team. Please welcome the following volunteers to our crew of dedicated skilled trades people and do-gooders: Ken Peterson, Tabitha Mendez, Lonnie Ware, Rich Dixon, Jacklyn Carrico, Kimberly Johnson and […]
Eco-Sound Pest Management Steps Up for DMCII
Of the nearly 30 skilled tradespeople who comprise the Detroit Muscle Crew II, Greg Peterson stands out in the crowd. It's not just his commitment to volunteerism; each and every member of the DMCII team donates their services. It's what Peterson does. His company — Eco-Sound Pest Management  — is the only one among the group […]
A Helping Hand For Westside Cultural & Athletic Club
A labor of love: for more than 40 years, Erica Wright has directed her charity — and its mission of guiding young people — out of her home near West Side Academy in Detroit.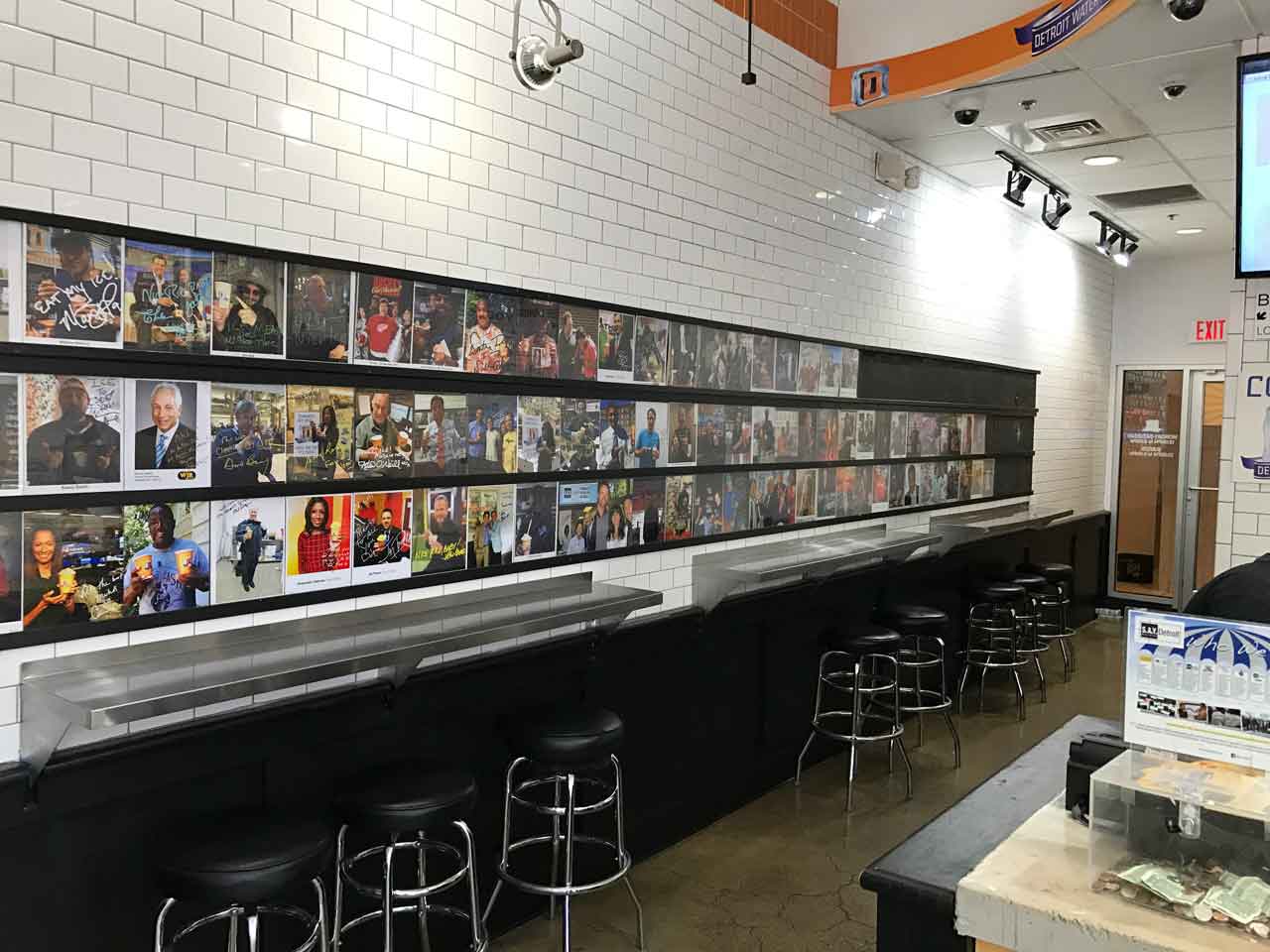 Electrician Lends a Hand At Detroit Water Ice
DETROIT — Doug Watson isn't a carpenter by trade—he's a longtime electrician at The Conti Corporation—but he raised his hand anyway when he heard that S.A.Y. Detroit needed some work done at its Detroit Water Ice Factory in downtown Detroit. The request: Install a third row of trim designed to hold a slew of celebrity […]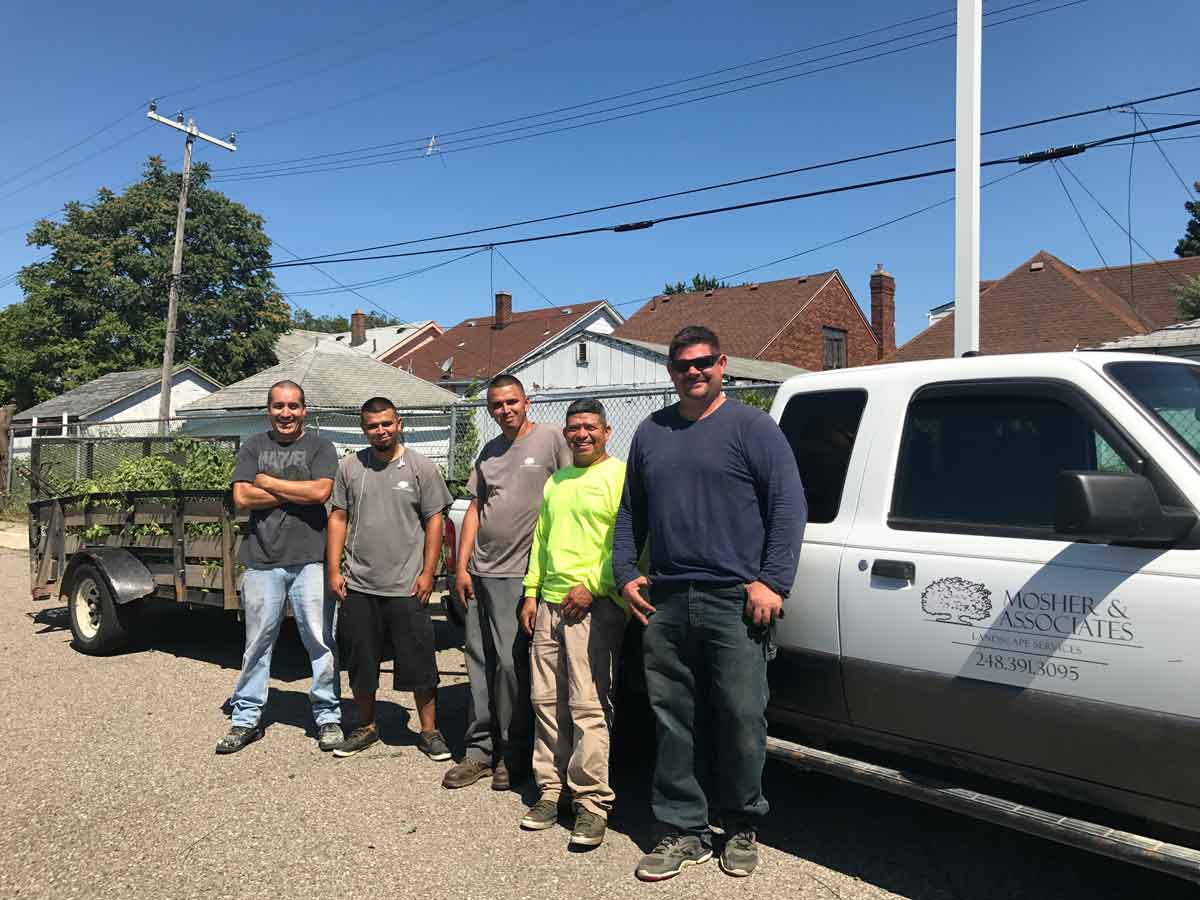 Muscle Crew Spruces Up S.A.Y. Play Grounds
A big S.A.Y. Detroit shout-out to Matt Mosher, one of our original Detroit Muscle Crew (Haiti) members, who sent out his team from Mosher & Associates Landscape Services to do some much-needed landscaping work at our S.A.Y. Play Center at Lipke Park today. Thank you, Matt, for donating your company's time and services to help […]